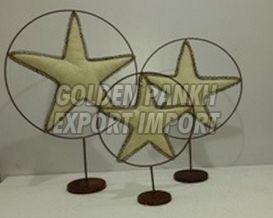 Before buying a Buddhist statue, you need to first know the reasons why you need it and for what purpose you what to use it. While buying a traditional statue of Lord Buddha, you need to first ensure that whether is a perfect Buddhist statue or not. It may sound funny but as per the Statue Exporter Moradabad, a few statues can also be a Hindu deity with nearly similar gestures and mudras. So, it is very important to check and get a clear difference between the Hindu and the Buddhist images.
Check If The Statue Is Filled Or Not
It is usually found in the statues of the Tibetan tradition, that the statues, stupas and the prayer wheels have holy substances inscribed on it. So, while buying a statue from a source, it is important to check whether the filling is appropriate and proper or not. The statues manufactured under the Chinese, Japanese or the Thai culture are not designed to be filled. These statues are made up of either porcelain or stone. So, when buying a beautiful Buddhist statue, it is important to consider the factor of the tradition according to which it is made. Apart from that, if the statue needs to be filled, make sure it is filled properly and not kept empty from inside.
Quality Of The Statue Material
Whenever you are buying a statue, you need to make sure that the statue has a good face and proper structure. No matter whatever the size of the statue is, a good looking face is important. Apart from the look, the metal, and material used in making the Statue also plays a remarkable role. If the statue is made using precious metal like silver or gold, it is important to buy other ritual objects as well. Moreover, the outlook of the statue made using such precious metals should also be perfect.
Why Are The Statues Filled?
As per Buddhist tradition, it is believed that keeping an empty statue in your home for a long period of time leads to a decrease in your fortune. The positive energy present in your home including good health, long life, friendships, family rations, etc, gets affected due to the presence of an empty statue. It is important to keep a filled statue at home for a prosperous and healthy life. Just like a filler statue, a good Buddha statue helps in filling in peace and prosperity in your body, speech, and mind.
A filled statue connects with the brain and conscience of a person with the statue. According to old traditions, people who wanted to fill in the statues used to call experienced monks so that they would fill and bless the statue. They were considered as a medium brings in peace,
serenity, and satisfaction in life. These statues act as a bridge connecting Dharma and Human life together.
While buying a Buddhist statue from a Statue Exporter in Moradabad, Statue Exporter from India, you need to keep these things in mind. It is important to consider these facts as it can play an impactful role in transforming your life.