Important Details About Ferris Wheel
Posted by Admin on August, 07, 2021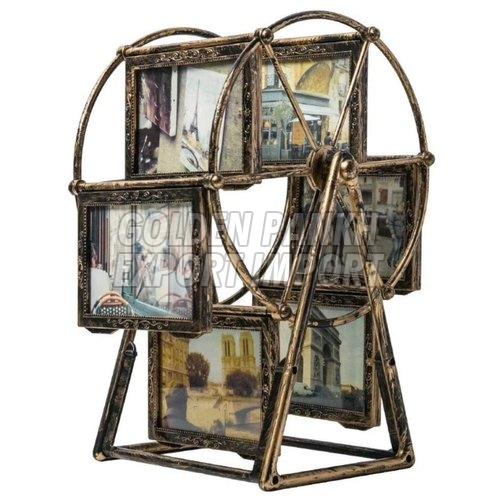 Ferris wheels are usually found in amusement parks. These are mainly designed for teenagers and Middle-aged people to ride. It is not very safe for children. It is a kind of wheel that rotates carrying a lot of people in it. In India, several amusement parks have Ferris wheels present in them for the entertainment purpose of people. They are highly adventurous, and people who love to explore and are fond of adventure will love it. In some parts of India handmade Ferris wheels are also found. Handmade Ferris wheels have just come into existence. Several types of Ferris wheels can be found in different parts of the world.


Topmost Ferris Wheels Of The World
The world consists of famous Ferris wheels that have been constructed with a lot of efficiencies. You can enjoy Majestic Views From the Ferris Wheel. Given below are some of the popular ferries wheels found across the world:-

● High Roller Ferris Wheel, Las Vegas, USA: High Roller Ferris Wheel in the USA is one of the most popular and well-known of all time. It is considered to be the tallest observation wheel in the whole world. You can get a glimpse of the beautiful Las Vegas Valley from this particular Ferris Wheel. People enjoy riding these ferries wheels to a great extent and, therefore one right is never enough for them. Daytime is the most suitable time for riding a High Roller Ferris Wheel.

● Melbourne Star Ferris Wheel, Docklands, Melbourne: The giant observation Wheel in Melbourne is worth taking a ride on. You can enjoy a 360-degree Majestic view of Melbourne by riding on the Melbourne Star Ferris wheel. The scenery is eye-catching, and The ride is going to be memorable for you.

● Cosmo Clock 21, Japan: Japan is marked with the presence of Cosmo clock 21. The Yokohama Landmark Tower looks beautiful from the Cosmo clock 21 observation wheel. At night Japan is decorated with a wide spectrum of light and the undeniable duty of Japan becomes more vibrant at night. Missing out on the light show is a great loss.

● Tianjin Eye, China: Tianjin Eye is located in China, and this particular observation wheel is constructed over water. For completing one Revolution it takes nearly 30 to 40 minutes approximately. Watching the intense flow of the Haji river is a treat to one's Eyes. The surrounding scenery is also worth watching more than once. Tianjin Eye is quite well known, and people from other regions visiting China find themselves excited to ride this particular observation wheel.

Ferris wheels are very adventurous, and people who are fond of adventure and love to experience new things in life should try out a ride in Ferris wheels. But one thing needs to be kept in mind that your safety is in your hands. Make sure children are away from such rides. The trend of handmade Ferris wheels also started long ago. Handmade Ferris Wheels suppliers have increased in number due to the installation of more Ferris wheels.
This entry was posted on August, 07, 2021 at 15 : 33 pm and is filed under Wheel. You can follow any responses to this entry through the RSS 2.0 feed. You can leave a response from your own site.